Cracker's Desert Songs
January 1994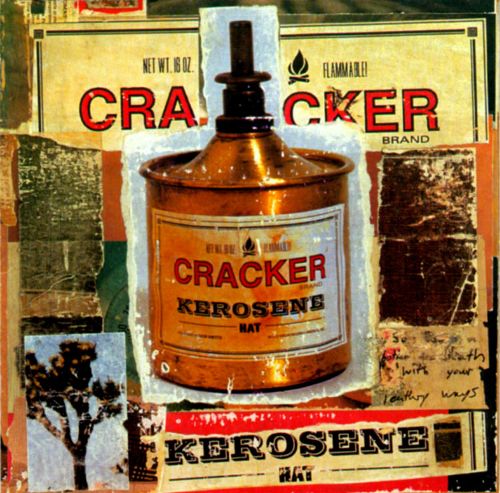 It's been a good 40 years since Pioneertown has been of any use, at least to the entertainment industry. You've seen its western storefronts as the backdrops of High Noon, Shootout At O.K. Corral, The Life and Times of Judge Roy Bean and other westerns that Gene Autry and Roy Rogers rode through.
But it's not a real wild west ghost town. Rather, Pioneertown is a movie set ghost town built by the industry in the 1940s as a backdrop for westerns. As westerns fell from popularity, the town fell into a state of disrepair. Drifters and desertbillies moved in. And now Pappy and Harriet Allen own the local honkytonk/restaurant and pretty much everything else in town. They live in a house built from railroad ties.
Perfect place to record an album. For Cracker, anyway.
"Just prior to the album, David [Lowery, Cracker leadman] and I knew when we were going to make the album we'd have only four or five songs complete. We wanted to get someplace remote. We had a lot of creating to do,"Cracker guitarist Johnny Hickman says. Can't get much more remote than Pioneertown.
"It was a week before we found out that someone had bombed the World Trade Center," Lowery notes in the press kit.
All Cracker needed was a recording studio. They found a prewar vintage soundstage—a huge wooden building with concrete floors and rusted out automobiles and a few couches—and after moving aside an unfinished dune buggy and a jeep, they drove in a mobile recording unit. They hung carpets on the walls to keep neighbors Pappy and Harriet from going crazy. Umbrella heaters were rented for each band member to ward off the high desert chills.
Five weeks later they had the album Kerosene Hat.
"I think it had a pretty fair amount to do with the way this record sounds, the fact that we went remote and went up to the desert with the coyotes, lizards and old retired bikers," Hickman speculates.
"Some people still record that way," Hickman continues. "Neil Young, Tom Petty records that way sometimes. The Stones do on occasion—not so many new bands do it. We did it up almost like a gig. Everyone had their own monitor. We all were in the same room, making a lot of eye contact. A lot of feel goes into it that would be lost if you were just putting down a drum track and two weeks later playing bass over top of it.
"We stayed at a little motel in town. There was very little distraction. We'd wake up around 11:00 or noon, have a little breakfast over at the one restaurant in town," Hickman says. The band mosied over to the sound stage afterwards. The locals floated around the studio's peripheral. They'd pop in once in a while, have beer and listen, then wander off.
"A few times, like the deck would go down, and we'd go and wander around the desert until somebody would come out and get it running again."
But mostly, with little else to do, Cracker devoted their time to writing and recording the album. "We got stir crazy but that worked towards making a good record. A little bit of the other time we had off we'd wander over the the honky-tonk and sit in and jam with local country musicians."
For Kerosene Hat, Hickman and Lowery pulled bassist Bruce Hughes from Poi Dog Pondering. Since the Pixies splintered, drummer David Lovering wasn't doing a hell of a lot, so he joined as well.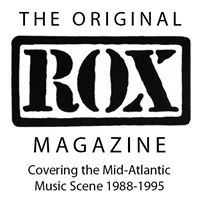 To understand Cracker, you must know about Lowery's former band, Camper Van Beethoven. Formed in San Francisco in the mid '80s, CVB boasted two exceptional qualities. One was their incredible musical diversity. They ranged from fire-breathing Middle Eastern folk numbers to psychedelic country and rock and roll. Their second redeeming quality was lead singer David Lowery's caustic wit, supercharging such sarcastic numbers as "Take The Skinheads Bowling" and "Joe Stalin's Cadillac."
CVB released three phenomenal albums on Rough Trade and were picked up by Virgin Records in 1987. While Our Beloved Revolutionary Sweetheart traded some exuberance for production gleam, the band still scored with the representative "Eye of the Fatima." 1989's Key Lime Pie, however, was a doomy affair that merely hinted at the group's former diversity. Their cover of Status Quo's "Pictures of Matchstick Men" may have made MTV rotation, but it sounded so generic it could have been recorded by any number of modern rock band. Turns out, the album's tired sound was the result of the turmoil within the group.
They split shortly afterwards, citing the usual reason of artistic differences. While David Lowery wanted to move pop-ward, the rest wanted to explore more experimental music. In Spin magazine, Lowery explained, "At some point I had to say I wasn't going to play "Jazz Odyssey." It was beginning to feel like Spinal Tap."
Not that the rest were any happier. In New Route magazine, Lowery confessed, "They wanted to go home and stop doing the band because they felt they were doing someone else's music, namely my music."
So CVB'ers guitarist Greg Lisher, bassist Victor Krummenacher, and Chris Pederson (drummer) concentrated on their side band Monks of Doom. Lowery dusted off his shoes, moved to Richmond and formed Cracker.
To keep the hits coming, Lowery hooked up with Johnny Hickman, a childhood friend from Redlands, California. Hickman had spent time jamming with Joe Ely, Willie Nelson and Merle Haggard. They moved in this pre-Civil warehouse, ate a lot of spaghetti and recorded Cracker. To perfect their sound; Cracker talked their manager into contracting producer Bill Price to produce. Turns out Price had heard of Camper Van Beethoven and liked Cracker's demo. Quite a kudo from someone who produced Keith Richards and Tom Petty.
Initially, Hickman and Lowery were intimidated by Price. "He's this big Texas guy," Hickman recalls. "Kind of dark, wears a big cowboy hat. He's also kind of voodoo-ish . He has this New Orleans thing about him. He has incense and candles burning when he works." Evidently, they got along fine as Price returned for Kerosene Hat.
Last year's Cracker spawned the wry hit "Teen Angst" and this year's "Low," written at a soundcheck in Portland, is also taking off in a big way. Kerosene Hat may not be as multidimensional as Camper, but new tracks "Nostalgia," "I Want Everything" and the Torn Petty-esque "Sweet Potato" show a breadth and maturity not heard in CVB.
"I kept saying, it feels like it wants to go wider, darker, more atmospheric, it should get even more that way and the farther rocking end should go even farther off into that direction," Hickman says. "Kerosene Hat,' 'Loser,' 'I Want Everything,' went off into that very dark, hypnotic soulful kind of thing."
They play a version of Jerry Garcia's "Loser" even slower than Jerry plays it himself.
"I've never heard that version," Hickman says of the original. "The recording on Kerosene Hat of 'Loser' is David showing it to us. We were set up to play and David just started playing it. It was a sideline to the songs we were working on. Basically, I'm sitting across the room and watching the chords he's going to because I didn't know the song. It was a very eery feeling in the air."
Despite his newfound musical maturity, Lowery can still land punches like he used to. On "Get Off This," he lashes out at all those "cats with hole-y jeans, dirty hair and titty rings," who accuse him of selling out: "Is it true that you sold your soul? " Lowery snarls. "I say `Hey Man' I don't know/Lend me a quarter won't you, I'll call my accountant."
"We were talking some shit in that one, aren't we?" Hickman amuses. "That song is very David Lowery-esque. To me the song is about people's attitudes and the way they can get so off-track when they generalize about music. 'Oh, you're on a major label, you're on an indie label.' It doesn't amount to shit in the big picture.
"If you're making the music you want to make, it doesn't matter if you're on the Barking Armpit Records or Warner Brothers or. .." Hickman pauses, "...on Virgin. If you're doing what you want to do, that's what really counts. And people lose track with that."
"Get Off This" is also unique for Hickman's use of the Talkbox, a device unheard since Peter Frampton squawked the device on "Do You Feel Like I Do." With good reason, it turns out. "I don't use it too much live because it gives you a splitting headache," Hickman explains. "To use those things you'd have to turn your skull into a speaker. It shakes your molars loose and makes you feel like your spine is coming undone."
Another song about people losing track and coming undone is the wonderful and unlisted "Eurotrash Girl" (a hidden track on the CD). "Eurotrash Girl' came from staying up all night in a hotel room in Europe laughing at this poor helpless traveler," Hickman explains.
Against a backdrop of folkish strumming, Cracker's traveler wanders Europe looking for his "Angel in black." He starts with a heap of idealism: "I've been up to Paris/and I've slept in a park." In the course of a few minutes, this hapless soul's car and money are stolen, he gets "a case of the crabs," and is thrown in jail.
What started as a romantic notion ends in total defeat. Lowery sings sheepishly. "Called my mom from the pay phone. I said I'm down to my last/She said, 'I sent you to college/Now go call your Dad." Desertbilly Harriet Allen chimes in the last line with her best motherly voice. "And the waitress that he married," an undaunted Lowery continues. "Well, she hung up the phone..."
With songs as strong as "Eurotrash Girl," it's doubtful they'll be calling home too soon.
--Joab Jackson (as "Edward Long"), Rox magazine