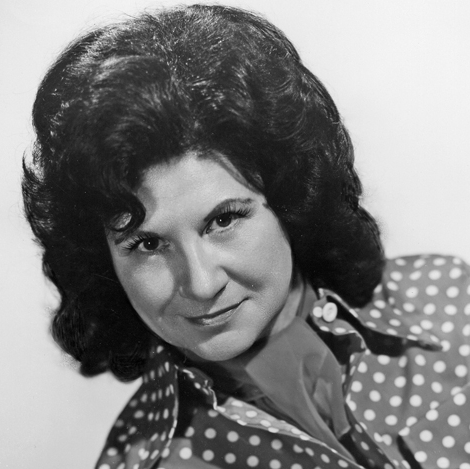 "If you want to make ratings in country radio, take females out," a country radio consultant remarked recently, igniting a brief shitstorm of indignation among the progressively inclined.
But the music man wasn't being sexist, or at least didn't think he was being sexist. His survey numbers simply showed that women, which make up 3/4ths of country music's listener base, preferred male singers, presumably of the hunkier variety.
Nonetheless, it showed once again how women musicians have been marginalized by the music they love, a tradition that seems to be as old as the genre itself.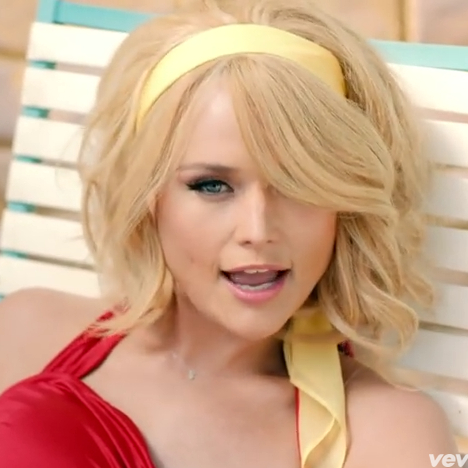 You could track a lineage of female country music vocalists from current hot-ticket Miranda Lambert straight back to Kitty Wells, with surprisingly few participants in between. The songs they left behind are a testament to their tenacity.
Although country music recordings and live shows had already been dominant, at least in the more rural parts of America, for several decades by then, female country singers were a relative novelty until Kitty Wells came on the scene in 1952 with "It Wasn't God Who Made Honky Tonk Angels."
It can't be overstated the profound impact this seemingly modest song had in the day, both for country music and maybe even for feminism itself.
An immediate hit, "Honky Tonk Angels" was banned by the Grand Ole Opry and also by NBC, who deemed the song too suggestive. With this number, Wells was the first woman to top the country charts, and the first female to sell a million copies of a single record.
"Honky Tonk Angels" was an answer song, a response to Hank Thompson's then-recent hit of the day "The Wild Side of Life"--it even borrows the same melody as Thompson's song.
Thompson's own number is about a fellow whose fiancée leaves him because he was fooling around with a woman he meet in the bar. In his sorrow, Thompson dishes out some serious slut-shaming on the otherwise faceless tavern hussy: "I didn't know God made honky tonk angels; I might have known you'd never make a wife."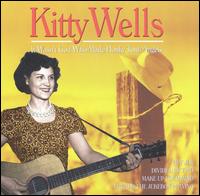 Enough was enough, Wells' song declared. Up until this time, women were portrayed in country music songs as either sweet loving mothers or, more often, the young temptress who leads the male country singer astray. Their own actual perspectives on things rarely made it to disc. "Honky Tonk Angels" was the first major missive from the other side of the gender gap.
True, it isn't God who make honky tonk angels, Kitty sang:
Too many times married men
Think they're still single
That has caused many a good girl to go wrong."
"Honky Tonk Angels" pushed back on the "omnipresent" double-standard of country music of the day, one that gave a pass to the fellas going into town to mess around, but shaming any woman as some sort of harlot if she were to try the same, observed Baptist minister Russell Moore, writing of Wells' passing in 2012 (Wells' roots go deep into the country; more on that later).
Just in case anyone in earshot of the diner jukebox missed the point of "Honky Tonk Angels," she explained directly in the song...
It's a shame that all the blame is on us women
It's not true that only you men feel the same
From the start most every heart that's ever broken
Was because there always was a man to blame.
"All of the sudden, she spoke to a whole psyche," singer Emmylou Harris told NPR a few years back. "A whole generation of women who probably didn't know that they were not represented on the airwaves."
"Honky Tonk Angels" was huge--it spent six weeks on top of the country singles charts. The song was played in jukejoints and in honky-tonkys, and on radio shows broadcast across the vast expanses of the U.S. countryside, all to an audience still pretty OK with male-centric notions of wifely subservience, as per The Good Word. It was deeply subversive in ways that could never be achieved by direct appeal, however smartly articulated.
Believe it or not, despite the huge success of the song, record executives still thought it would be a risky move to finance the recording of an entire Kitty Wells album. They basically echoed the exact same argument our music director would use 60 years later: It wouldn't sell.
Over the next three decades, Wells would put 84 singles on the country charts, 38 of them in the Top 10.
For all the proto-feminist boldness of "Honky Tonk Angels," Wells saw herself as no patron saint for wayward sisters. She was fire-and-brimstone Christian, a regular attendee--along with her husband of 70 years--of Goodlettsville Church of Christ, near Nashville. Told you she was deep country.
Should you let dust settle on your Bible, she sang, He will set your fields afire. Back Street Affairs are nothing to be proud of, and a woman will regret divorcing her husband, by-and-by.
Nonetheless, the issues of fidelity and faithfulness that "Honky Tonk Angels" wrangled with would be further explored by Loretta Lynn, Tammy Wynette, Tanya Tucker, Dolly Parton and other female country singers in the decades to come, each from a fiercely individual vantage point, but all providing a much-needed counter-narrative to the lonesome cowboy songs sung by the men folk.
Next Up: Patsy Cline (To be continued)