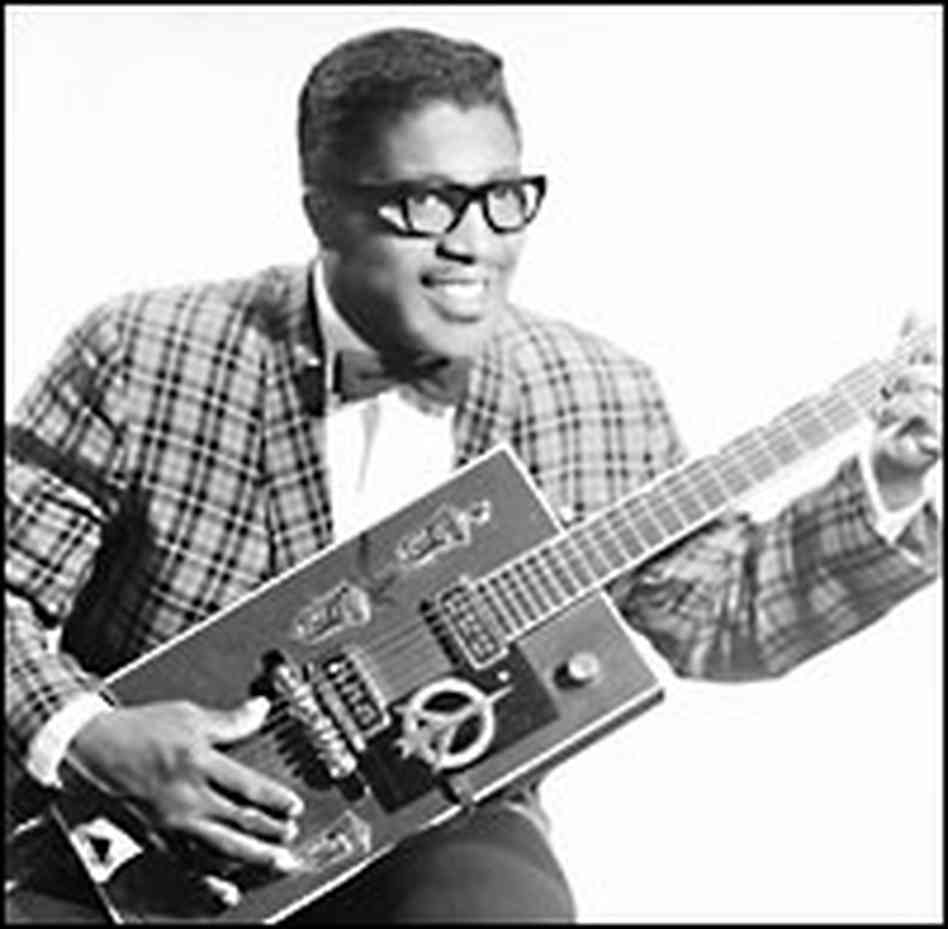 In honor of Record Store Day 2015 , which was, umm, yesterday, I dusted off an old player, complete with tiny built-in speakers, and spun some Bo Diddley platters.
Bo Diddley's booming voice sounded so solid on these tiny, crappy speakers. In fact, Bo probably sounds better on cheap record players, than on any of the other, supposedly superior, formats that followed--cassette, CD, MP3.
This was no accident, I suspect. Who owned these cheap record players? Teenagers. Or young people people at any rate, looking to dance. These records, when they were cut in the late 1950s, were made to slice through the din of even the most vigorous rent party, sock-hop or jukejoint, using speakers that were familar mostly with the middle range. Bo's voice carried the groove. Chess Records knew what was what.
As an aside, those highly crafted ELO records of the late 1970s sound terrible on this primitive gear. Jeff Lynne meant his music to be played on a sophisticated hifi, one costing hundreds of dollars or more.
Nonetheless, try to find budget portable audio equipment today that sounds as good as this now "obsolete" technology, at least when it plays Bo.