Soundtrack of My Life, April 05, 2020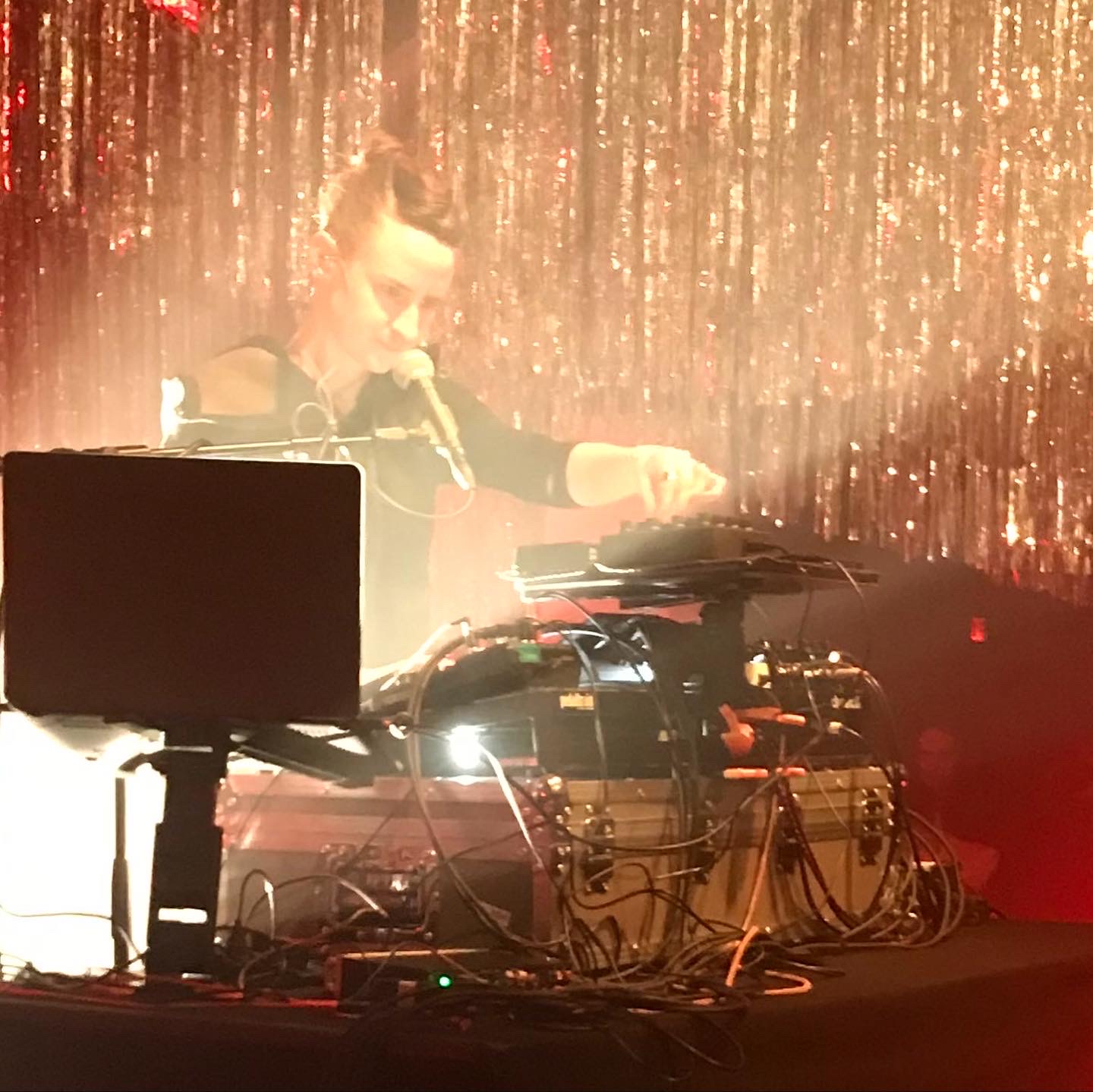 Notes:
-->Also at the Knockdown Center Show on March 1 was
Katie Gately
, whose Gothic pop
made me feel
as if I were at the edge of the world. This would be the only show she was able to do to support her spooky new album, "
Loom
." ("
Waltz
"), ("
Bracer
").

Top Artists
| # | Artist | Tracks Played |
| --- | --- | --- |
| #1 | The Beach Boys | 62 |
| #2 | Steve Roach | 55 |
| #3 | Buck Owens | 54 |
| #4 | Gavin Bryars | 49 |
| #5 | Katie Gately | 36 |
| #6 | Fountains of Wayne | 35 |
| #7 | Lady Antebellum | 32 |
| #8 | Hot Tuna | 26 |
| #9 | Roger Eno & Brian Eno | 24 |
| #10 | R. Stevie Moore | 23 |

Top Albums
| # | Name | Artist |
| --- | --- | --- |
| #1 | Loom | Katie Gately |
| #2 | Mixing Colours | Roger Eno & Brian Eno |
| #3 | Cadman Requiem | Gavin Bryars |
| #4 | Welcome Interstate Managers | Fountains of Wayne |
| #5 | Hot Tuna | Hot Tuna |
| #6 | 1967 Sunshine Tomorrow | Beach Boys |
| #7 | Complete Pre-Capitol Recording | Buck Owens |
| #8 | Good Vibrations: Thirty Years of The Beach Boys | The Beach Boys |
| #9 | Appassionato [Barnes & Noble Exclusive] | Yo-Yo Ma |
| #10 | In My Own Time | Karen Dalton |

Top Tracks