Soundtrack of My Life, August 11, 2019: Count Your Blessings
Notes: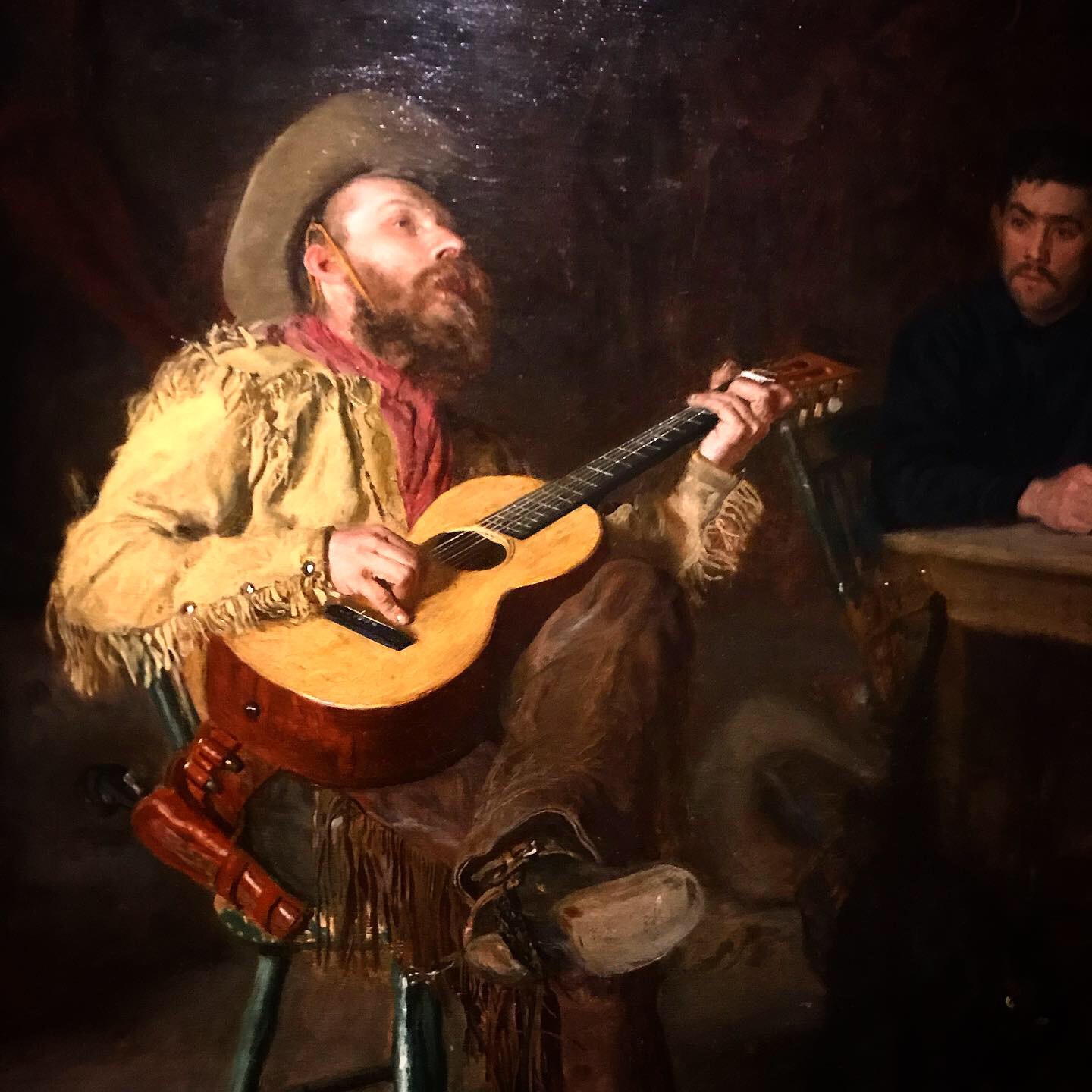 I truly dig the instructional specificity of some of
Ray Wylie Hubbard
's songs, offering vital life lessons such as
how to play guitar like an old blues man
, or how to make bank from a
3-Card Monte
hustle.
It took me a lot of plays to unpack his song "Count My Blessings," which as rich as a good southern Gothic novel, and has a wind-up as good as any in rock 'n roll (or even in gospel for all I know):

Mama gave me a nickel and a deck of cards
Said go on and play in the back yard
Walking down the alley come my Uncle Lonnie
Said lemme teach ya about Three-card Monte

Take the ace of hearts and two black queens
Flip 'em over so they can't be seen
Spin 'em around four or five times
Bet a nickel, find the ace, and win a dime
Ten minutes later I had thirty-five dollars
Singing "Ain't Misbehaving" by the great Fats Waller

I believe I'm gonna count my blessings
I believe I'm gonna count my blessings

The written lyrics here don't reflect the slow build-up in Hubbard's delivery, which crescendo into the fresh understanding of the fiscal power he had been given by his Uncle Lonnie, a full-hearted testimony about the importance of counting one's blessings. Powerful stuff.
The song is from his 2012 album "The Grifter's Hymnal," an album title that was no accident. The traditional hymn is sung from people to God ( as opposed to a gospel which is sung by people for the people). A hymn sets out to praise God, and to fill man with the humbleness before what has been provided for him. Given that this album is hymnal for grifters, it is not surprising that Hubbard slipped in a bit of practical instruction as well.
Here's what else I listened to last week:
Top Artists
| # | Artist | Tracks Played |
| --- | --- | --- |
| #1 | Eluvium | 90 |
| #2 | Muddy Waters | 46 |
| #3 | Steve Roach | 34 |
| #4 | Yes | 32 |
| #5 | Robert Wyatt | 26 |
| #6 | Ray Wylie Hubbard | 22 |
| #7 | Wolfgang Amadeus Mozart | 20 |
| #8 | B.B. King | 12 |
| #9 | Moby | 12 |
| #10 | Alice Cooper | 11 |

Top Albums
| # | Name | Artist |
| --- | --- | --- |
| #1 | Life Through Bombardment | Eluvium |
| #2 | Nightmare Ending | Eluvium |
| #3 | The Grifter's Hymnal | Ray Wylie Hubbard |
| #4 | Cuckooland | Robert Wyatt |
| #5 | False Readings On | Eluvium |
| #6 | Long Ambients1: Calm | Moby |
| #7 | Similes | Eluvium |
| #8 | Curious Things | Eluvium |
| #9 | Welcome 2 My Nightmare | Alice Cooper |
| #10 | The Chess Box 1960-72 [CD 3] | Muddy Waters |

Top Tracks
| # | Song | Artist | Times Played |
| --- | --- | --- | --- |
| #1 | Count My Blessings | Ray Wylie Hubbard | 14 |
| #2 | I Am Made Of You | Alice Cooper | 7 |
| #3 | Prelude for Time Feelers | Eluvium | 3 |
| #4 | Warm | Eluvium | 3 |
| #5 | Faulkner Street | Hayes Carll | 3 |

Previous Weeks